4.0 Industrial Cluster A.C. helps entrepreneurs to become in milestones of country digitization
Carlos Soto
septiembre 7, 2018
Focused on boosting and promoting the development of technology with Mexican intellectual property, 4.0 Industrial Cluster A.C. was founded in 2017. The main goal was to develop conditions to enable Mexican entrepreneurs participate in CES. During the event of this year, Jaime Reyes Robles, Innovation, Science and Technology Secretary of Jalisco State, visited booth of Manuel Gutiérrez Novelo, well-noun entrepreneur and Mexican inventor, where they talked about why Mexico had not participated previously, and they decided to work together to bring next year a Mexican entrepreneur group to the event next year. This way they could demonstrate that our country has talent and world-class technology capable of competing with any enterprise around the world.
The result was the participation of 20 Mexican companies, gathered in an exclusive pavilion in CES 2018, supported by some institutions as PROMEXICO, INADEM, CONACYT, Government of Jalisco and Secretaría de Economía.
In accordance with Luis Aarón Jiménez, 4.0 Industrial Cluster A.C president, the association works mainly by helping Mexican companies in their digitization process to change the concept these companies are maquiladoras into a new concept of developers of new technologies, besides supporting new entrepreneur generations to be more competitive in a globalized world. "Of course, we are working to achieve the goals, however we are only a part of an ecosystem where federal and state executives, chambers and business leaders, startups, entrepreneurs and citizens coexist", said Jiménez.
In this way, the cluster vision about Industry 4.0 includes topics as manufacture and all that exist around this concept, for example, vertical markets and players that attend the needs of this industry, also themes related to academy, mainly developing new programs and education concepts, even derived laws as FINTECH law and Entrepreneurs law active in Mexico. Additionally, it focusses in the creation of new products or technological processes developed by Mexican people, protected by intellectual property, enabling companies to operate more easily and have a positive impact in our daily life.
Besides, the cluster has other functions, for example, to link the entrepreneurs to government programs or other institutions to access funds that can be used to acquire or growth infrastructure, take technical and business training, and help them to expand their contacts and participate in specialized forums to open new business opportunities.
"At the beginning is common that a startup focusses in developing their products or services and try to growth as soon as possible. However, business training is necessary to this process, because is essential that they can handle its finances efficiently and know the importance of protecting their developments by mechanisms of intellectual property. Of course, the stage of helping them to expand their opportunities through suitable contacts would come later, and it will allow them to strengthen as a company and create new alliances and get higher exposure in the market", explained Luis Aarón Jiménez.
"Fortunately, the cluster has always had support of PROMEXICO, INADEM, CONACYT, COECYTJAL and Secretaría de Economía. In Jalisco we have been working with Jaime Reyes Robles, Innovation, Science and Technology Secretary of Jalisco State and José Palacios, Secretary of Economic Development in Mexico, to impulse the Industry 4.0 in our country", added cluster president.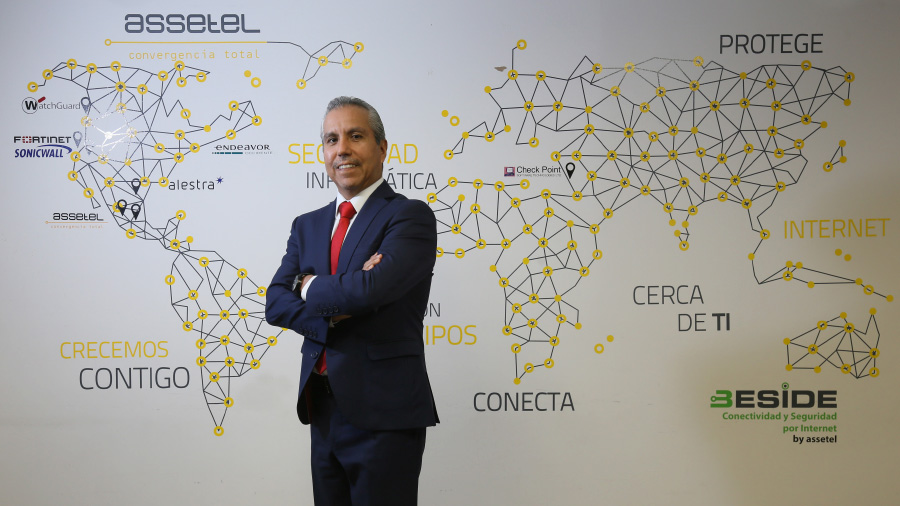 In relation to 4.0 Industrial Cluster A.C the plans of second half of the year, Jiménez shared that they are working to define its next participation in CES 2019, because they want 50 enterprises to be part of this. Additionally, they are developing a map of Industry 4.0 to identify where all active entrepreneurs of this sector are in Mexico.
"Also, we are working in a program where we will help to SMB segment to identify technologies that they could use for their development, obviously using the map of Industry 4.0 we are creating. Even we have developed a tool that allows us to identify level of digitization maturity of the enterprise. All this while we maintain participation in different forums with the objective to sensitize society about Industry 4.0 themes and we add new companies and we make known nationwide our messages, goals and services", explained Jiménez.
Jalisco 4.0 Council
In addition to all the plans mentioned, 4.0 Industrial Cluster A.C, now is part of Consejo Jalisco 4.0, a new local project that aims to consolidate an ecosystem of digital economy, where they public and private institutions, clusters, business chambers, associations, academy and government can collaborate, together to impulse the competitiveness, social mobility and improve life quality for Jalisco citizens, using as a backbone the sustainability.